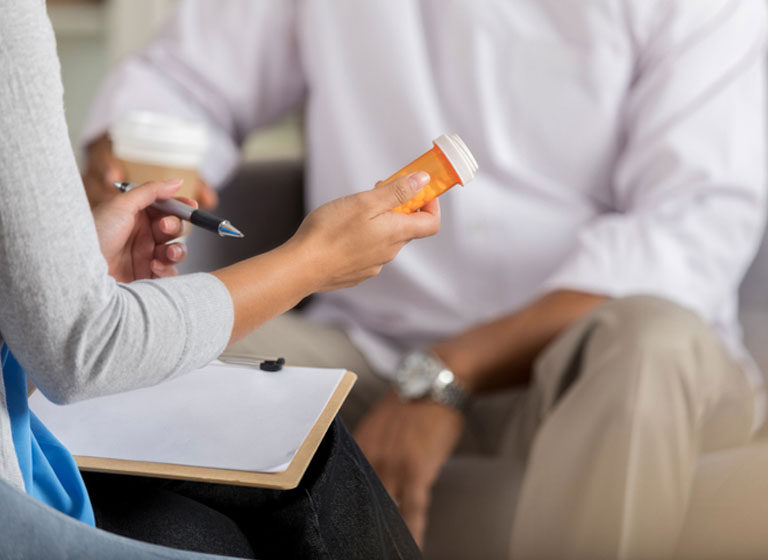 Our psychiatrist or Nurse Practitioner will assess your symptoms and help to determine what medication would be a good option in the treatment of your mental health concerns. Every person's treatment and needs will be tailored to their needs and life goals. Based on this assessment, a diagnosis is made, and a treatment plan is designed with the patient at the clinic. If it is in the patient's best interests, medications will be discussed and education will be provided on the actions, uses, and side effects of the suggested medication options. When the patient agrees on a medication and treatment option, the medication is prescribed for a trial period to observe the effectiveness. This is the "medication management," aspect of psychiatric care. We monitor the effectiveness of medication over a course of time to determine if the treatment meets the patient's goals.
Functional and Integrative Medicine
What is Functional and Integrative Medicine?
Functional medicine offers a patient centered, root-cause based approach to patient care. One of the biggest differences in functional medicine is listening, the provider will listen to you and ask more questions about what is happening and any contributing factors. We want to know what's going on, what makes it better or worse, and how we can move forward from there. After that, a plan will be made custom to what is happening to YOU and what YOU'RE experiencing. These plans can include exercise, nutrition, sleep, supplements and vitamins, as well as prescriptions. While we believe that there is a place and a need for prescriptions, we also believe that there are issues that can be treated naturally and that patients should be given that option.

How does this fit into Psychiatry
Great question! Functional medicine absolutely fits into psychiatric treatment. The first way I look at this is by looking at my patient as a whole patient instead of just one disease process. For example, poor gut health or chronic inflammation (which can be brought on by chronic stress) can all cause depression-like symptoms. Working to fix these issues can help us get a better look at where the true baseline is for the patient. We work to look at the brain and mental health in the context of the whole body. This can look like encouraging time outside, barefoot in the grass (trust me- it works!) or starting on a supplement, or it can also look like combining supplements and prescriptions.
What does this look like at Mosaic?
First and foremost, Mosaic believes in the patient's right to refuse medications. It is your body and how you want to help it heal is entirely up to you. We just want to do everything we can to help you get to where you need to be. At Mosaic we offer medication management for prescriptions. We also offer Wellness Consultations that focus on alternative treatment options. We have a platform that allows us to customize treatment plans for patients in a way that patients are able to utilize daily and track their progress. This platform provides daily meal plans, shopping lists, what to avoid at the grocery store, supplements that complement the treatment, and access for the provider to see your progress.
Our services we offer include the following:
                                                           Supplements
        – IV Therapy (coming soon!)
         – Ketamine Therapy (coming soon!)
         – Power B Shots
         – Wellness Consultations
         – Personalized treatment plans
         – Meal Plans
         – Customized shopping List